"This post contains affiliate links. Read my disclosure policy for more information."
I'm a mom to two teenage daughters. I know how hard it is to find long, modest shorts for them to wear in the Summer. My girls are getting pickier the older they get, so I need to give them a bunch of options. I guess capri pants aren't in style and they are "annoying to wear", so we need to find shorts that are long enough to be modest but still in style and cute. That's a fine line my dears.
So I went in search of some shorts that I could show my daughters. Of course, I looked online, since there is such a better selection than in the stores. Don't even get me started on trying to find long shorts in the stores. Most stores are trying to get our girls to dress in Daisy Dukes. No thank you! Let's keep our girls comfortable in their clothes and not worrying that someone is going to see too much if they bend over. Yikes!
My first stop was to Amazon.com where you can find all sorts of amazing things. There I found the following long shorts:
Southpole Juniors BASIC Uniform Flat Front Bermuda Short $17-$20
TheMogan Women's Basic Stretch Skinny Bermuda Long Shorts
 $16-$18
WallFlower Juniors Belted Bermuda Shorts
 $26.50
I think they had a pretty good selection considering the style now days.
So then I decided to try Target. I have found some there before for my daughters. This year they only had two, online at least.
Be sure to check out the awesome deals on Savings.com Target Coupon Page before you shop at Target though. You could score big with their coupons!
Juniors Dollhouse Bermuda Shorts $29.99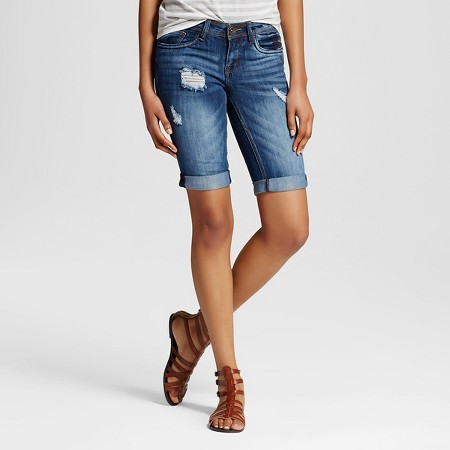 Women's Destructed Rolled Shorts $29.99
Then on to Wal-Mart. Their online selection has gotten better over the years and this year they have some pretty cute LEI shorts! Yay!
Again, remember to check out the deals and coupons on the Wal-Mart Savings.com page. Never pay full price for anything girls!
George Juniors School Uniform Stretch Skinny Bermuda Shorts $13.00
Faded Glory Long Bermuda Shorts $10.50
So there weren't very many to choose from at those online stores, so I really started to think. I remembered I had seen some long shorts at JCPenney and thought it would be worth a shot to see if there were any in Juniors size. And I was well please with the results! I'm so happy to have a great selection for my girls this Summer! Just head over there and search for Bermuda shorts in Juniors and there is a great selection!
And again, remember to check out the awesome JCPenney deals and coupons on Savings.com.
I hope some of these shorts work out for you and your family. I understand how hard it is to keep our daughters modest in this world of "appearance is everything" and "show me your skin". And always remember, what you wear is your billboard, so what are you advertising?