My kids love books and reading. But I've noticed that if I don't have the books right out in the open and easily accessible for them, they don't read as much as I would like them too. I've turned to some of my favorite blogging friends to help me out with some fun Children's Book Storage ideas to help me out. I'm not sure which one is my favorite. What do you think?
1. I love this long book case close to the ground accessible for little ones. It's from blue i style's menswear room makeover. You need to head over and see the other amazing ideas she came up with for that makeover. So cute!
2. Ginger Snaps teaches us how to make this adorable Crate Seat. Perfect for storing books in there then conveniently they have a place to plop down and read that book.
3. I love these ledge shelves that C.R.A.F.T. teaches us how to install. My kids always read more when they can see the cover of the books.
 4. Here is another example of a ledge book shelf from a blue and grey baby room makeover from Play Party Pin. I love the Dr. Seuss quote on the wall above.
 5. Brooke from All Things Thrifty used spray painted rain gutters for her forward facing book shelves in her Coral, Gold and Aqua girls bedroom makeover. Brilliant!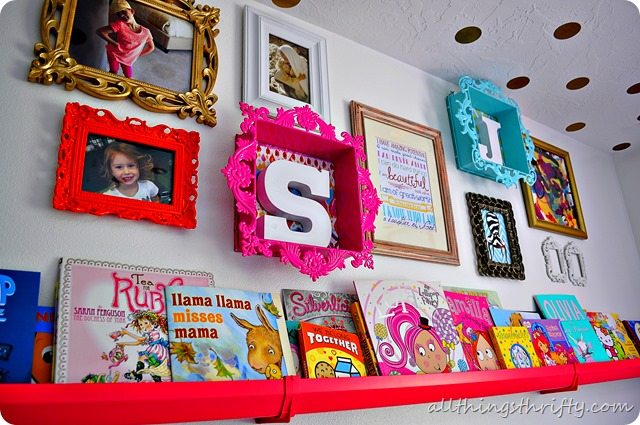 6. Learn how My Sister's Suitcase scored this free bookshelf!
7. Another example of rain gutter book shelves from Here Comes The Sun. I love leaving them unpainted too!
 8. Here is a great tutorial on how to make some easy forward facing book shelves from Tried and True blog.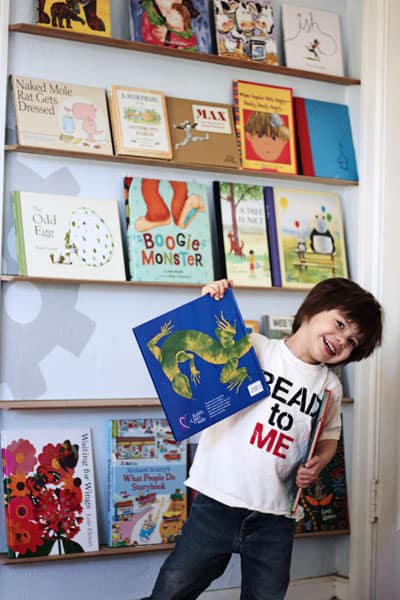 9. A Mother Far From Home has some great tips on easy organizing ideas for your child's room including this cute book shelf.
 10. Amanda and Kim from The Educators Spin On It have the great idea of creating book stations around your house to encourage reading. Great idea girls!
 11. Here is a brilliant hack from Mom's & Crafters. She expanded a shoe organizer to hold books. Why didn't I think of that?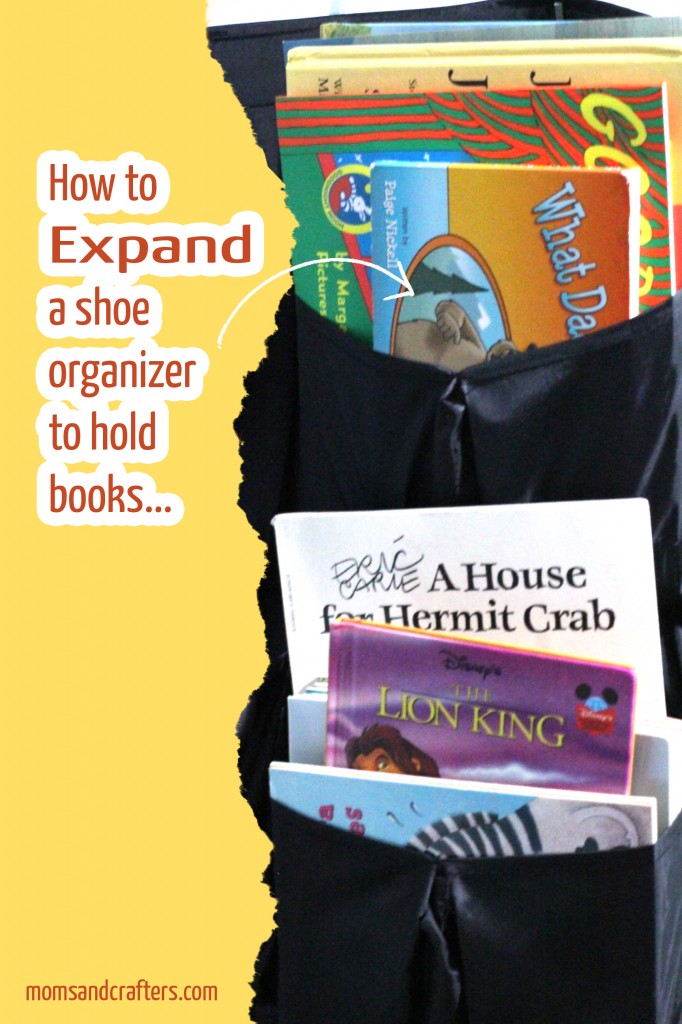 12.  I love this Dr. Seuss inspired reading nook idea from obSEUSSed. So cute!
 She also has a cute idea for creating a home library. Check out how she did it here.
I hope some of these great ideas have inspired you to get your children's books out in the open and help to encourage your little ones to read more! Which one is your favorite idea?