"I participated in an Ambassador Program on behalf of Influence Central for Vanity Fair Lingerie. I received product samples to facilitate my review and compensation to thank me for my participation."
'Tis the Season for Holiday Parties! I don't know about you, but the first thing I think about after being invited to a Holiday Party is "What am I going to wear?"
Before we decide what we are wearing on the outside, we need to start underneath. With our lingerie. I think it's the foundation to a good outfit. It's so important to wear a bra that fits well in order to best highlight our body's shape. When you wear a well-fitting bra it provides a smooth silhouette, giving you support exactly where you need it.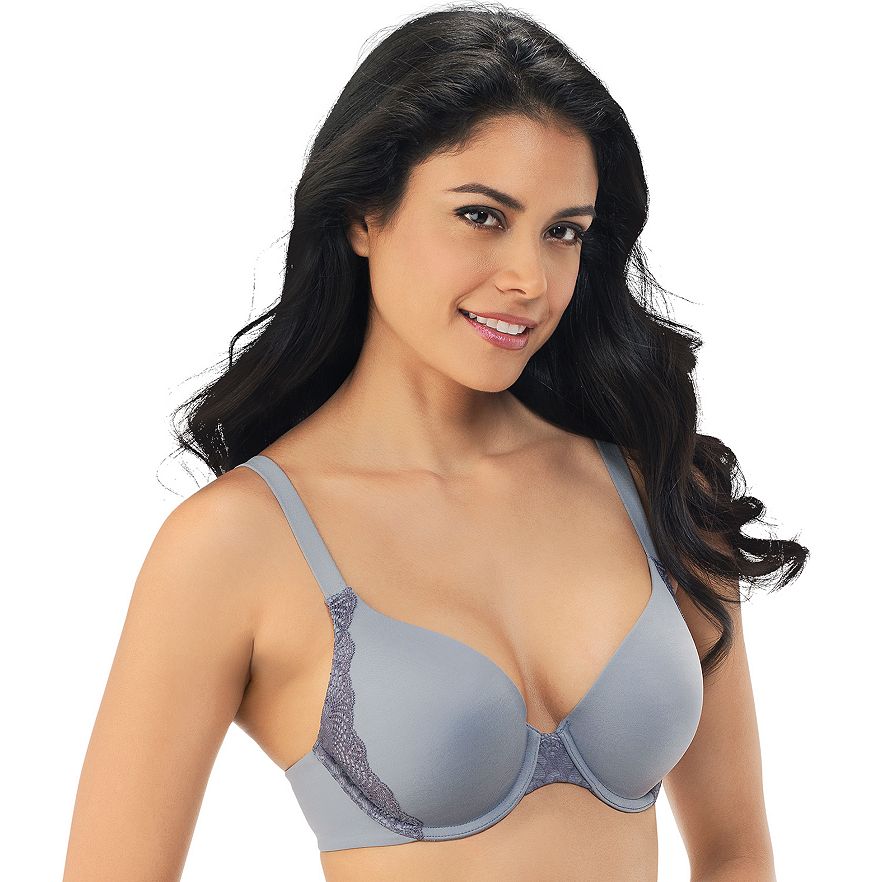 The designers at Vanity Fair brands are always looking for upcoming trends and styles. Wearing the right kind of bra helps inspire confidence from the inside out. And not only do you want it to give lift and support, but you want your bra to be cute too, right? That's why I love Vanity Fair Bras. You get the best of both worlds.
Vanity Fair has a new Flattering Lift Collection that launched this fall. These bras provide the best natural lift which will enhance your body's shape. The bra features a natural feeling "bump pad" to add a slight boost and gentle lift. This bra accentuates your natural beauty. You'll love the way you look in your new holiday party outfits.
I have this bra and I love it. I have worn it every day since I received it in the mail from Vanity Fair. It's an every day bra as well as a dress up bra. It looks great under a t-shirt as well as under a beautiful dress. I have a pretty big bust which makes it hard to wear a bra that pushes up to much because there is some spill over going on that isn't flattering. But these Flattering Lift Collection bras are perfect for me because they are a full coverage bra too. They fit me perfectly.
Now on to the outfits I've chosen to show you today. I have a thick waist. I hate shopping for clothes. There are certain types of shirts, pants and dresses I like to wear so I feel comfortable when I'm out and about. I especially want to be comfortable when attending parties and events so I can enjoy myself. I don't want to be tugging at my clothes all night long.
So let's start with dresses. We'll start with cocktail dresses first. Here are the 4 I've chosen from Macy's. You can head over to Macy's and search for your own style. These I thought would be flattering for a thick waisted woman. I like to look for something that goes in at the waist to give the illusion of a smaller waist. So the red and black dress are perfect for that. The two white dresses are good because they give you room to move and they look like the would be comfortable.
Now on to the more elegant gowns for a more formal Holiday Event. For these gowns, again, I looked for something cinched at the waist to create the illusion of a smaller waist. All the clothes on this post are found on the Macy's website.
Looking for something to wear to a casual family party? These are the perfect sweaters and jeans. I love sweaters that give me room to move and make me feel comfortable when I'm sitting. I don't like it when my stomach sticks out when I sit and these sweaters hide that well.
I like to pair a baggy top with some skinny jeans so the focus is more on my legs than my waist. These jeans from Macy's are stretch material and are a little higher waisted so they don't fall down every time you bend over to pick something up.
Now if you want to look a little more dressy than a sweater, check out these cute blouses. Again, baggy around the waist for comfort but they still look cute and dressy.
The blouses would pair nicely with these cute skirts too!
Jackets are a great way to give the illusion of a smaller waist. They have a rigidity to them that gives your body shape. I love to wear jackets like these with jeans or dress them up with a nice skirt.
No matter what holiday event you're going to you'll be stylish with these outfit ideas. But don't forget how important it is to wear the right kind of bra to make your outfit look the best it can. Learn more about the Vanity Fair Flattering Lift Bra.
Vanity Fair Women Who Do website
Facebook
Twitter
Instagram