My kids love Valentines Day. They love making a Valentines Box to collect all the Valentines their classmates give them. And they love to make Valentines for their friends too. It seems to me though, that we could make just as cute and fun Valentines without adding more candy to our child's day. So I've collected some super fun Candy Free (or Non-Candy) pass out Valentines for my kids to choose from this year. And thanks to some of my favorite bloggers, there is a great variety.
So let's get started. Just click on an image to see the Valentine and learn how to print them for yourself.
You are Toe-Tally awesome! From Simply Kierste
Hair Ties Valentines from Five Little Chefs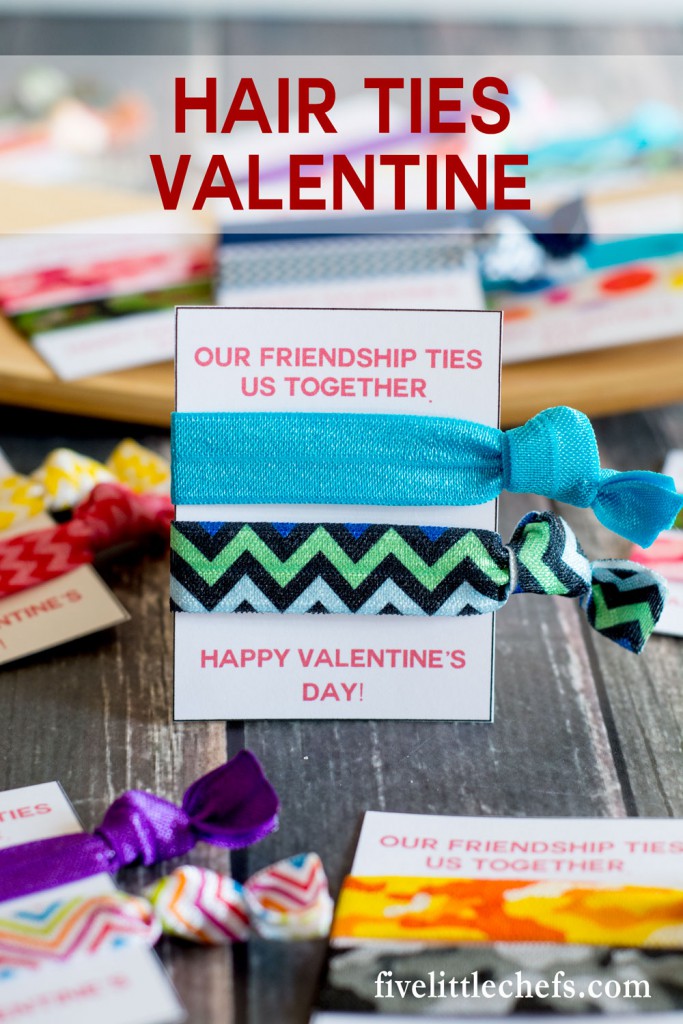 Star Wars "Light saber" Valentines from Tips From a Typical Mom
Easy Classroom Valentines- Bubbles from Frenchie
I "cereal"sly Hope You'll Be My Valentine- From Cupcake Diaries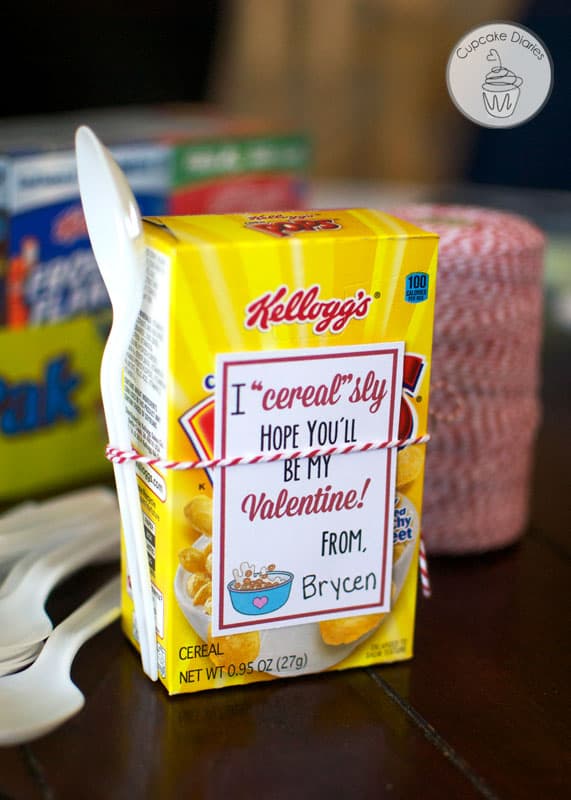 Olaf "You're Worth Melting For" water Valentines from Tips From a Typical Mom
Valentine . . . You have STAMPED my heart from The Crafting Chicks
We go together like MOVIES and  . . . Redbox Valentines. Choosing the popcorn version of this fun printable makes it candy free!
"Write On!" Valentines- Tips From a Typical Mom
And a few I made for my TV Segment on Fox13's The Place. Tune in tomorrow, February 8, 2017 at 1 PM Mountain Time to catch all these and more!
Click on the titles or images to download the PDF Versions of each printable.
You're looking sharp! Wanna be my Valentine?
Valentine, You Brighten My Day! With a light up ring!
Now, Valentines Day can not be completely treat free, right? It is a sweet holiday after all. So I'm giving you my favorite Valentines Day Treat recipes to make with the family.
Our favorite are these Strawberries and Cream Dessert Wraps.
And who can resist a good sugar cookie bar? These are called Pinkie Bars!
And the iconic Granny B's cookie, but homemade.
And we LOVE Chocolate and Cherry together so these Red Velvet Cake Mix Cookies with Cherry Chocolate M&M's are to die for!
What are your families favorite Valentines Day traditions? I'm always looking for some new ideas to spend time with the family.