"This post contains affiliate links, please read my disclosure policy for more information."
My kids love making things out of dough, and salt dough is one if the easiest dough's to make at home.
It only has 3 ingredients and it takes minutes to whip together. It also hardens so the kids can safe their creations forever!
Today I'm sharing 25 fun things your kids can make out of Salt Dough.
If you don't like Salt Dough and would like an alternative that is more like clay, I have this Better Than Salt Dough recipe you can try too! It's the most popular post on my blog, so you know it's a great one.
So let's start with the best recipe for Salt Dough.
The Best Salt Dough Recipe:
Equal parts all purpose flour and salt
1/2 part warm water
A few drops of food coloring if you want it colored
If you need about 2 cups of dough you would use 1 cup flour, 1 cup salt and 1/2 cup warm water. I wouldn't make more than about 6 cups in a batch at a time or you might have a hard time stirring the dough and getting the flour to work in.
Just mix the flour and salt together then add the water and start stirring with a sturdy wooden spoon.
When the mixture get's too hard to stir, get your hands in there and knead the dough until it's soft and pliable.
The ideal thickness for most of these crafts is about 1/2 cm. If you decide to make it thicker or thinner you would need to adjust your drying time.
You can let the dough air dry for about a day, or you can bake it in the oven at 200­° F for a few hours until it's dry all the way through.
And if you want to learn how to keep your salt dough really white, try this recipe.
So now let's see all the cute ideas these creative people have come up with to make out of Salt Dough. Some are seasonal so we will work through the year with these ideas.
Winter & Christmas
This Fingerprint Gingerbread Man Ornament from Crafty Morning is a fun one to remember how little the kids once were.
This Salt Dough Star Garland from Pretty Prudent is adorable. You can wrap it around the tree or your can use it to hang from the mantle over your fireplace.
Here is another Cinnamon Spice Salt Dough recipe from Simply Notable but these ornaments have glitter. I can't wait to make these ones for my tree this year.
This is my recipe for Better Than Salt Dough Clay. You can use this recipe in place of any of these other recipes. We had fun making all sorts of shapes and painting them.
These Fingerprint Christmas Trees from Messy Litttle Monster would be a great gift for grandparents, don't you think?
These Salt Dough Hand Print Mittens from My Buddies and I are so adorable and a great keepsake to remember those tiny little hands.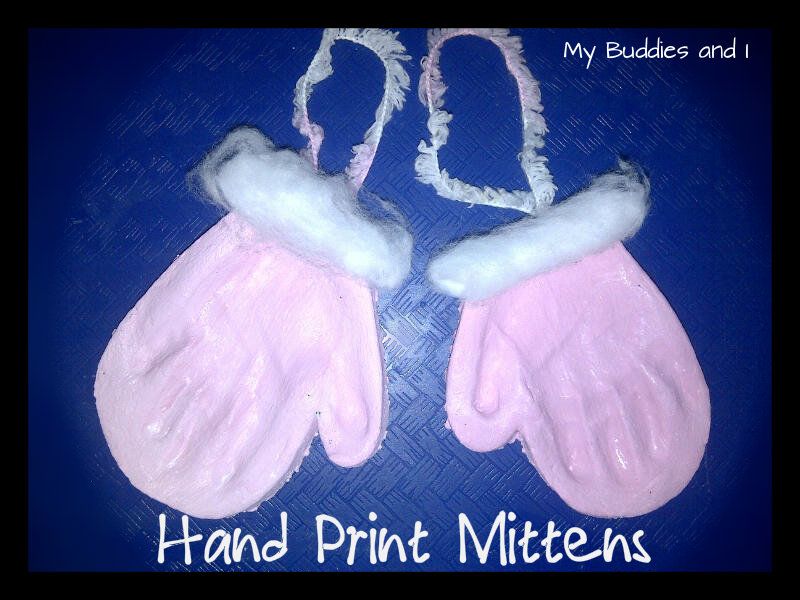 I love these Family Thumbprint Ornaments from The Pinterested Parent that are personalized. What a great idea for Christmas Gifts.
These Snowman Faces are the cutest! I'm excited to make these with the kids this year.
Thumb Print Stars from Crafts on Sea.
Valentines Day
These Salt Dough Heart Magnets from Red Ted Art are so adorable. How cute would your fridge be with these all over it. You can use a stamp or thumbprints.
This Handprint Bowl from Messy Little Monster is the cutest idea for a gift this Valentines Day.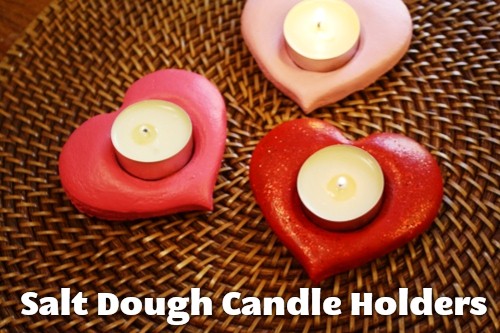 Spring and Easter
Salt Dough Easter Eggs from Design Mom are a great replacement activity for dying eggs if your kids have allergies.
I love these beautiful magnets for Spring from Gathering Beauty.
These Easter Salt Dough Ornaments from Tidy Mom are another fun Easter Activity for the kids.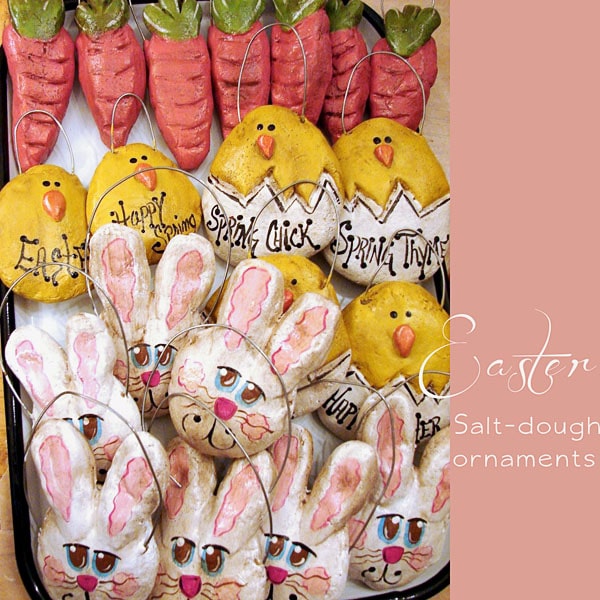 Another great idea on how to display Easter Egg Ornaments. This cute garland from Desparate Craftwives would be adorable over the mantle.
I love Earth Day Salt Dough activities for the kids and these Earth Day Necklaces from Natural Beach Living are the cutest.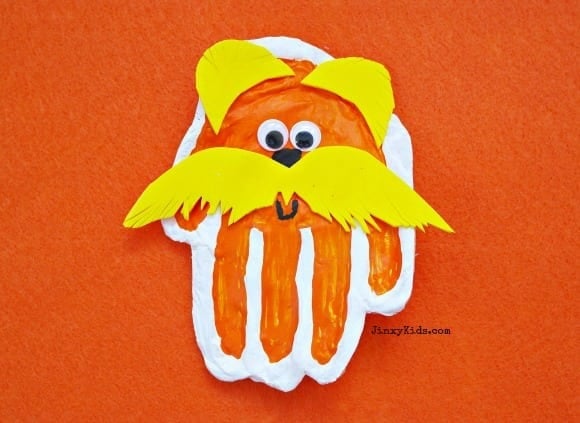 Summer and Vacations

Fingerprint Ladybug Magnets from Messy Little Monster are the perfect addition to your fridge.
My kids love to collect shells when we visit the beach and these Salt Dough Fossils from The Imagination Tree would a great activity for the kids to do with all those shells they bring home.
My kids would have a lot of fun making these snakes from Frugal Fun 4 Boys and Girls and scaring people out in the yard with them.
Here is another version of the sea shell mosaic from Local Fun for Kids but it's made with wheat flour so it looks more like sand.
The Rainbow Fish Ornament from Artsy Momma is a great one for summer too!
If you didn't find any star fish on your vacation, why not make your own? These ones are made out of Salt Dough from The Crafting Chicks.
Fall, Halloween & Thanksgiving
Pumpkin Spice Salt Dough is a great recipe for the fall season. Get the recipe here from Fun at Home With Kids.
I love this Halloween Tree and you can make the ornaments out of salt dough from My Kid Craft.
I think this Halloween Garland is perfect with the glitter from KC Edventures.

There you have it. Some of the best Kids Activities out of Salt Dough. Now get busy and get creative with your kids today making Salt Dough.