It's Thursday and that means another installment of our Oktoberfest here on Tips From a Typical Mom! Today we are welcoming Kendra from one of my favorite blogs, The Things I love most. She is such a good mom and today she is sharing some great ideas to get the family together this fall!
. . . . . . . .
Hi Tips from a Typical Mom Readers!  I am Kendra and you can find me blogging over at my blog The Things I Love Most and also a new blog that I recently started with my sisters and mom called, The Mama Birds. I'm excited to be here and share in this Oktoberfest fun!
I love fall! I live in southern Utah where it is super hot for 3 months straight, so when fall comes around it is a breath of fresh air and is my favorite season of all! I love the chill in the air, wearing boots, cardigans, pants and long sleeve shirts. Leading up to fall life seems busy. Summers are busy with traveling, swimming lesson, sports camps and then school starts and life feels even more busy. It seem that when October hits things slow down a little and we're able to spend more time as a family. Every fall we have a lot of  fun things we love to do as a family.  Today I thought I would share with you some of our favorite fall traditions! I also made it into a Fall Bucket list so that we could check it off as we do them!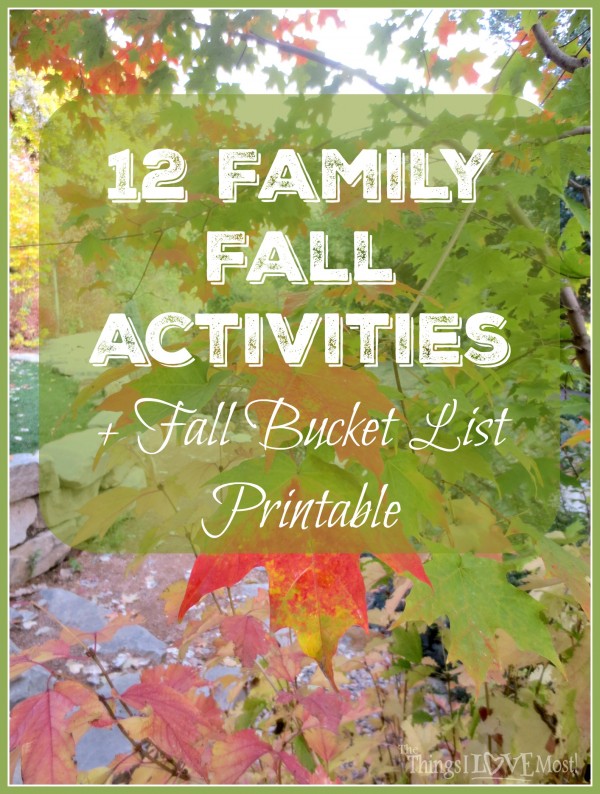 12 Must Do Fall Activities + Fall Bucket List Printable
1. Rake Leaves and Jump in Them – This is one of my favorite activities especially when we find a place with tons of leaves!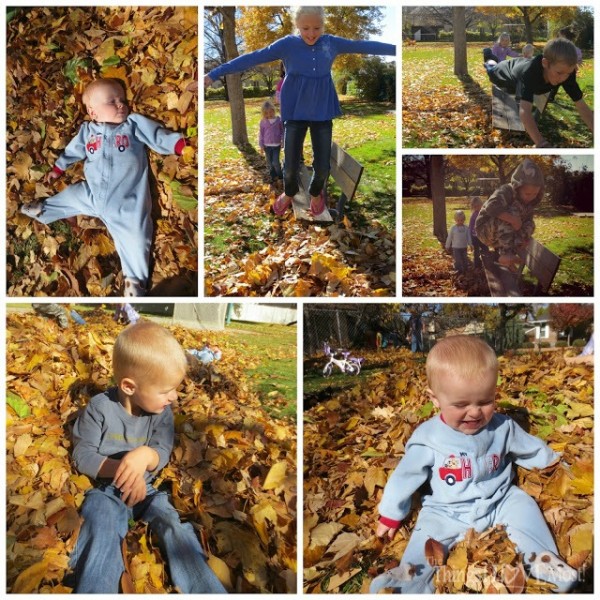 2. Have a Family Costume Party – This is a great way before Halloween to make sure everyone has their costumes ready.  This doesn't have to be a big huge thing. Just one evening, dress up, eat some yummy fall food and enjoy an evening of fun!
3. Make Leaf Rubbings – My kids love doing this. All you need is a piece of paper, leaves and crayons with the wrappers torn off of them.  My kids like laminating them and making them into placemats.  See how we did it here.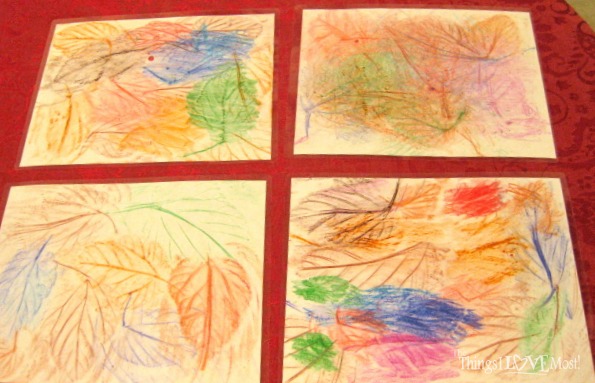 4. Go to the Farm – There are so many places you can go to these days to pick pumpkins and enjoy fall activities.  One of our favorite is in Utah County calked Jakers.  It's free to come play in the corn slides and look at all the animals.
5. Make Pumpkin Pie – I love pie, so every fall I love to teach my kids to make a pie. Pumpkin is the traditional pie for the fall, try making it from the small sugar pumpkins they sell at the store!
6. Make Caramel Apples – Who doesn't love a good Caramel apple. This year we made these fun Pumpkin Carmel Apples and the kids loved them!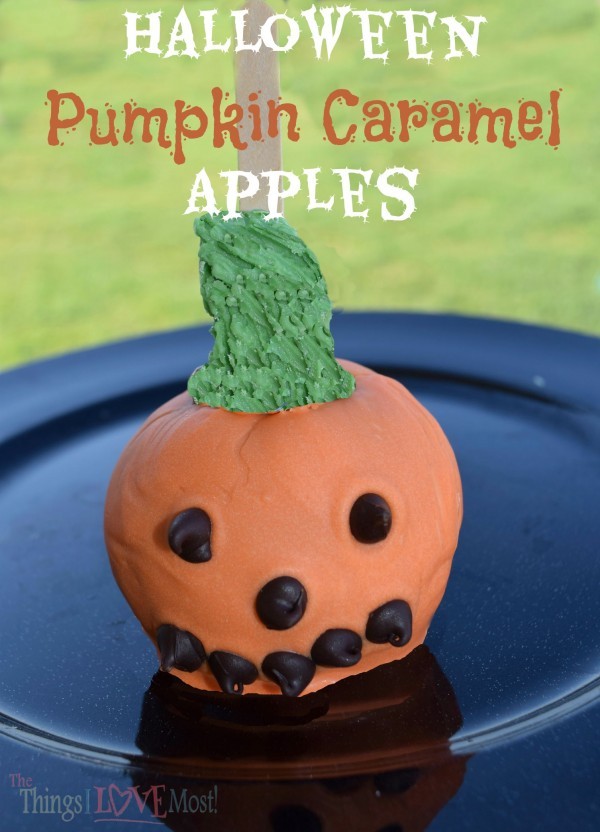 7. Drink Apple Cider – I love getting apple cider and sitting out on the porch while my kids play in the yard and drink apple cider! One of my goals this year is to learn to make homemade apple cider!
8. Carve Pumpkins – There are so many fun ways to carve pumpkins.  We usually don't carve our pumpkins until the week of Halloween so we can use them as a fall decoration on our porch leading up to Halloween. Check out this tip I share on my blog to make the candle easier to light in the pumpkin
9. Eat Soup out of a Pumpkin – This is something new I am adding to the list.  I have heard of people making soup in a pumpkin, and thought it would be fun to try!  I found this recipe on Pinterst last week for sage Pumpkin soup and can't wait to try it!
10. Make Pumpkin Cookies – These 3 ingredient Cookies are my favorite to make. They are so fast and super yummy!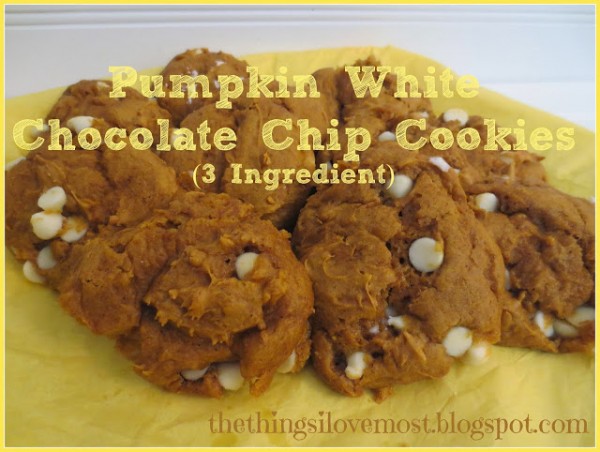 11. Go to a Corn Maze – I'm not a huge fan of getting lost in a corn maze, but my husband and kids think it is a blast, so I just go a long with it every year!!
12. Take a Drive to Look at the Changing Leaves – My all time favorite thing to do as a family is take a Sunday drive or walk up the canyon to see the leaves change their colors!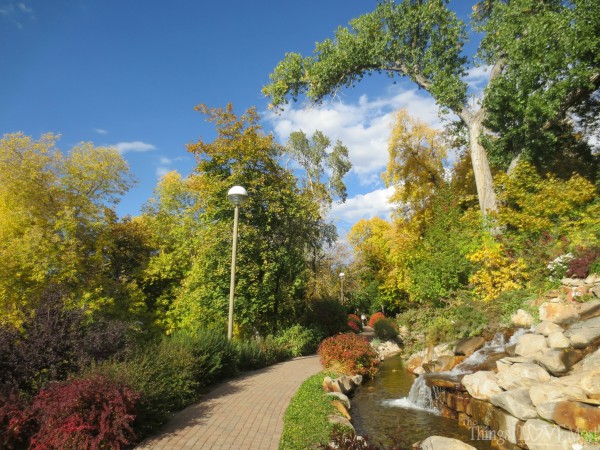 I hope you all enjoy this wonderful fall season. Here is a free printable of this Fall Bucket list.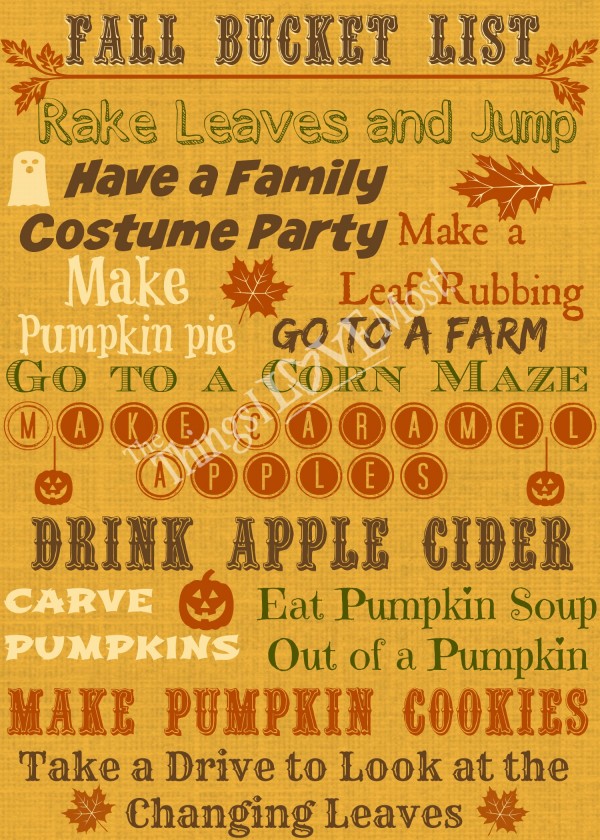 Print Here –>12 Family Fall Activities Bucket List Printable
I would love to know what you do to enjoy fall?
If you're looking for some other fun fall ideas or need some ideas for some fall or Halloween inspiration decoration or recipes check out these…